Pictures of the amazing Royal Wedding.
(In random order)
Royal Family Wedding Portrait
Will and Kate..Love the red uniform and the Dress!
Inside of the Abey
The car they left in. I like it
Will, Kate, the Bridesmaids and the Page boys
The Wedding cake. It is beautiful!
Prince Harry rode with the kids!
Pippa's dress was beautiful! I want it
Prince William and Prince Harry. I love the uniforms!
I love her yellow hat. The Queen is beautiful
Prince Charles and Camilla...uhh
Princess Eugenie and Princess Beatrice
David and Victoria Beckham. I think hey both look incredible.
Elton John was there.
The Kiss! I loved it but it could have been better.
Kate is so beautiful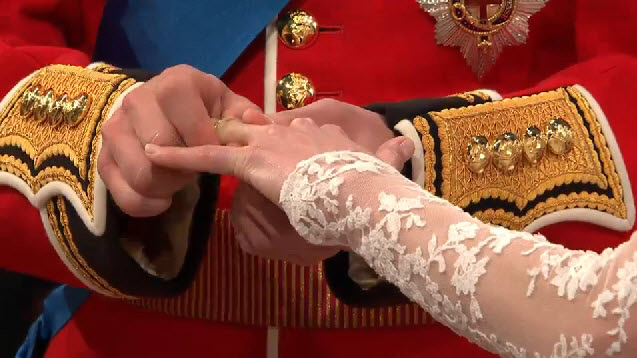 Will puting on her ring...Only Kate got a ring. That was odd